Your financial goals and concerns become mine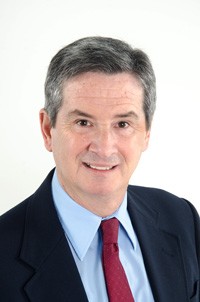 Welcome to our website. Tired of the thousand voices telling you what to do with your hard-earned money? Tired of wading through call trees trying to reach a real human being?  Tired of generic, impersonal advice you could find on any web site?
Our process is simple
1. We listen. You have a financial concern or you wouldn't be seeking a financial advisor.
2. We plan for your unique situation.
3. We implement for your situation.
4. We monitor, adjust and revise. Things change. Your plan needs to be flexible.
A description of the 5 market indexes that are often used as benchmarks to track various categories of investments.

Some economists believe shifting demographics may be the primary reason GDP growth has been weak versus past recoveries.

A look at the tax advantages and credit risks associated with municipal bond investments.

Dollar-cost averaging can be an effective way to accumulate shares without focusing on market movements.
How much Disability Income Insurance do you need?

This calculator can help you determine how soon you can pay off your mortgage.

Calculate the rate of return you would have to receive from a taxable investment to realize an equivalent tax-exempt yield.

Determine whether you should consider refinancing your mortgage.